Principal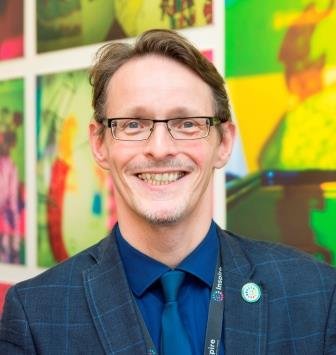 Peter was appointed to the role of Chief Executive of Inspire in January 2016. Before that, from June 2007, he was Group Manager of Libraries, Archives, Information and Learning at Nottinghamshire County Council.
Peter led the mutualisation of a range of cultural and learning services into Culture, Learning and Libraries (Midlands) - Inspire, as a charitable Community Benefit Society.
He is passionate about the value and enjoyment of culture and learning and is committed to ensuring the best opportunities are open and accessible for people and communities across Nottinghamshire. Before coming to Nottinghamshire he worked for the City and County of Swansea where he was Strategic Manager; Libraries and Culture covering Archives, Arts, Libraries, Literature, Museums and Theatre.
He has also worked for Gloucestershire, Monmouthshire and Gwent County Councils, Birmingham Chamber of Industry and Commerce, GKN plc and Birmingham City Council.
Peter is Chair of the East Midlands region of Libraries Connected and sits on the national advisory committee. Peter also sits on the board of Inspire in his role as CEO. Peter was awarded a British Empire Medal (BEM) in the Queen's Birthday Honours in 2020 for services to libraries and culture.
Peter is married to Hilary, has four children, two grandsons and one dog.
Live Page Traffic Dashboard