Principal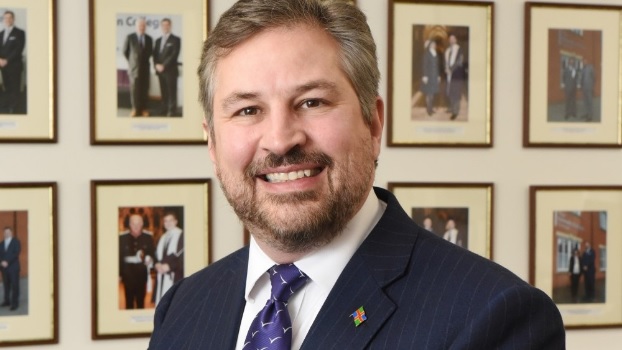 Gary Headland was appointed as the CEO of the Lincoln College Group on 4 August 2014. He is responsible for three further education and higher education colleges in the UK which are located in Lincoln, Gainsborough and Newark. Gary is also responsible for colleges in the Kingdom of Saudi Arabia and a range of other UK commercial operations and international education programmes in China.
Gary is a Deputy Lieutenant of the County of Lincolnshire. He also holds voluntary offices as the Chairman of the Lincolnshire Chamber of Commerce, Regional Chairman of the Institute of Directors in the East Midlands, Non-Executive Director of the Greater Lincolnshire Local Enterprise Partnership, Midlands Engine Export Champion for the Department of International Trade and a member of the Audit and Risk Committee of Lincoln Cathedral. Most recently, Gary was very proud to assume the office of President of the Royal British Legion in Lincolnshire on Saturday 6 February 2021; he is delighted to be able to continue to serve members of the Royal Navy, British Army, Royal Air Force, veterans and their families in this capacity.
Prior to his current appointment, Gary was a Director of Northgate Public Services for 3½ years, a Director at Norfolk Constabulary for over 2 years and a senior Royal Air Force officer for nearly 23 years serving in locations throughout the UK and overseas in Germany, Italy and the Middle East.
Gary has underpinned his public and private sector career spanning over 35 years with high quality education and training: he holds an MA from Kings College London and an MBA from the Open University Business School. He is a graduate of the Defence Academy's Advanced Command and Staff Course, which is a one-year full-time postgraduate course aimed at preparing the top 25% of all Armed Forces Officers for high grade appointments by developing their command, analytical and communications skills. Gary is a Fellow of the Institute of Directors and qualified as a Fellow of the Chartered Institute of Personnel and Development and the Chartered Management Institute. Gary has completed executive programmes in business development, negotiating and strategic leadership at Harvard Business School, London Business School and Saïd Business School.
Gary is married to Julia who is a registered health visitor and registered general nurse with whom he has two boys: Charles (17) and William (6).
Live Page Traffic Dashboard