Principal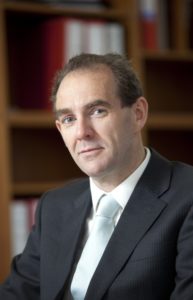 Michael joined the Governing Body in April 2020 following his appointment as Principal of Loreto College. After a brief spell in the banking sector in France, Michael joined South Cheshire College in Crewe as a Modern Foreign language Assistant, where he stayed for 10 years, before gaining his first senior post at Shrewsbury Sixth Form College. During his time there he covered a range of different duties over the years including strategy, development, quality assurance, curriculum and tutorial. For a period of 3 years he was also seconded to work at Ludlow Sixth Form College to help them with teaching and learning. During his time at Shrewsbury Michael was the college's OFSTED Nominee and was the Post-16 Safeguarding Representative on the Shropshire Children's Board.
He joined St Brendan's Sixth Form College in Bristol in January 2010 as Assistant Principal and gained the post of Principal six months later, a position he held for eight years. Michael is currently the Chair of the Association of Colleges Academic and Sixth Form Colleges Policy Group.
With over 24 years' experience in Post-16 education Michael is passionate about education which he believes can truly transform lives for the better, regardless of your background. Michael is delighted to be the Principal at Loreto College.
https://www.loreto.ac.uk/loretos-new-principal-michael-jaffrain/
Live Page Traffic Dashboard