Principal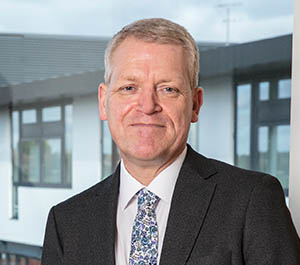 There is no biographical profile of the Principal on the College's website. This detail is from the 2017 appointment article.
---
Farnborough College of Technology is an outstanding institution and has been in the top 10% of all colleges nationally for the last seven years. In his role as Deputy, Iain has been instrumental in all aspects of quality improvement and established the University Centre at the College, which offers 43 foundation and honour degrees in a range of subject areas.
Iain holds a first degree in social science and postgraduate degrees in Politics, Teaching and Management. He began his career in child protection and has taught at Havering College in East London and worked as a curriculum manager at Bromley College in South London. He joins Newbury College having gained extensive experience as Deputy Principal at Farnborough College. Once an enthusiastic rugby and hockey player, Iain now keeps fit by running.
https://newbury-college.ac.uk/news-events/news/iain-wolloff-is-appointed-new-principal-at-newbury-college
Live Page Traffic Dashboard