Principal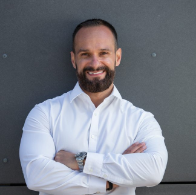 There is no biographical profile of the Principal on the College's website, or any other website. This one is from Scott's LinkedIn profile.
---
I'm an educator and senior leader with extensive experience of further education and skills. I've committed myself to a varied career in education - Lecturer, Curriculum Manager, Quality Manager, and Vice Principal. As a result, I have the ability to engage colleagues and successfully navigate complex challenges.
I'm the Vice Principal for Curriculum and Quality at Newcastle College, a division of NCG – one of the largest not-for-profit education and training groups in the UK, number 56 in the North East's Top 200 Companies 2017, and 2018 winner of the Queen's Anniversary Prize for Higher and Further Education.
I focus on creating a brilliant student experience and unlocking the potential of our students to support their aspirations and the needs of our business community.
Alongside colleagues, I'm leading a period of cultural change, engaging with our staff to make Newcastle College a truly inspirational place to study and a sector leader of Technical and Professional Education.
I love to be active; enjoy the gym, running, Metafit and exploring new places. There are many changes and challenges impacting the UK Education sector; if you'd like to talk solutions or share experiences, get in touch.
Specialities: quality improvement, culture change, accountability measures, study programmes, T-levels, teaching and learning, process refinement, Ofsted, performance management, project management, building teams.
Live Page Traffic Dashboard