Principal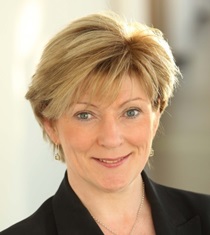 There is no biographical profile of the Principal on the College's website. This one is from a 2017 Causeway Chamber event listing.
---
Professor Terri Scott took up appointment as Principal & CEO of Northern Regional College in September 2014.
Prior to her current post, Terri was President of the Institute of Technology, Sligo (2008-2014). She has held senior posts at Dublin City University, University of Ulster and also visiting appointments at Carnegie Mellon University and MIT in the USA. Terri completed her undergraduate studies at UU, Coleraine and later joined the University, initially as a researcher and subsequently, became Head of School of Computing & Mathematical Sciences (1996-1999) and Dean of Regional Development (2000-2002). She was Managing Director of Invest NI (2002-2006), responsible for entrepreneurship and regional development. Terri is an experienced Non-Executive Director having held various Ministerial and Board appointments in the UK and Ireland.
http://events.r20.constantcontact.com/register/event?oeidk=a07edl6u76p2d643b76&llr=6k4yu5wab
Live Page Traffic Dashboard