Principal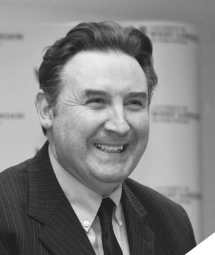 Professor Peter John was awarded a CBE in the Queen's 2020 New Year honours list for his outstanding work and service to higher education. Professor John has worked in the sector for more than 30 years and joined the University of West London in late 2007.
A graduate of the Universities of Wales, London, Oxford (Jesus College), and Bristol (where he obtained his doctorate), Peter was originally an historian but is now a leading educationist. He is the author of seven books and numerous papers in journals. His latest book 'Dimensions of Marketization in Higher Education' was published by Routledge in 2016 (with Joelle Fanghanel). His first book 'Civilisation Britannique' was published by Hachette in 1992 and is still used extensively in French Universities. During his academic career Peter was the recipient of over £3m in research funding, holds an honorary doctorate from the University of Plymouth, and is a visiting professor at the Universities of Fuzhou and Shaoguan in China.
In 2015 he was a finalist for the Guardian's most Inspiring University Leader of the Year and in 2017 led the University of West London to being awarded the Times Higher Outstanding Senior Leadership Team as well as being shortlisted, a year later, for the prestigious University of the Year Award. He was one of the founding members of the Association of Modern Universities (Million+) and continues to serve on their executive board. He also sits on board of London Higher, is chair of Access HE, an organisation that promotes access and opportunity, and is the founding chair of the Learning Analytics Board (UK). Regionally, he is a member of the Local Strategic Partnership board for Ealing and in 2009 he was a recipient, on behalf of the University, of the Queen's Anniversary Prize. He is a patron of the Ealing Music and Film Festival, a friend and patron of the Royal Academy of Culinary Arts, and a member of the Lord's Taverners.
---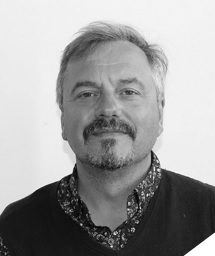 I have a wealth of experience in teaching, leadership and management across FE and HE sectors. For over 20 years I taught history in both higher and further education contexts and have focused particularly on making history accessible and meaningful to all.
I have a very strong background in post-16 adult education and the widening participation curriculum and have led the 'inclusive' provision for adults and young people in three Colleges. Leadership and management are my key strengths; I have served at every level within a College structure and held the position of Vice Principal in three institutions.
I have been an Open University Associate Lecturer in Arts and Humanities for the past decade, hold a PGCE in Further Education and studied History and Politics at the University of Salford. I completed my MPhil on my Italian working class roots, looking at Italian migration into Manchester in my grandparents' day.
Academic Papers and Conferences
Arts Research Group Open University in the West Midlands, Italians, Ice Cream and the Working Class 1870-1945, Nov 2013.
P.Di Felice, Reconstructing Manchester's Little Italy 1870-1945, Manchester Regional History Review, Vol.5; May 1997.
P.Di Felice, Manchester's Little Italy at War, 1940-1945: Enemy Aliens or Reluctant Foes? Northern History, XXXIX; March 2002.
P.Di Felice, Italians in Manchester 1891-1939: Settlement and Occupations, The Local Historian, Vol.30, number 2 – May 2000.
P.Di Felice, The Alien Presence, Modern History Review, Vol.10, February 1996.
Live Page Traffic Dashboard