Principal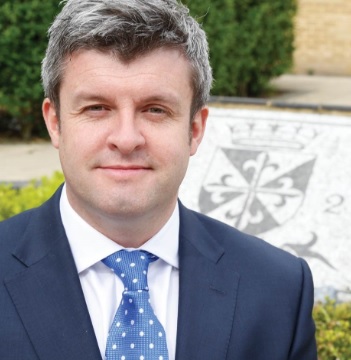 There is no biographical profile of the Principal on the College's website. This detail is from the undated interview on the Association of School & College Leaders' Leader Magazine website.
---
Tell us about your role on ASCL Council
I have been a Council member for five years and I am currently a member of the Funding Committee and was previously vice-chair of the Post-16 Committee. I really enjoy being a Council member as it keeps me in touch with the education sector as a whole and has enabled me to make some really strong professional connections over time. It is a professional working group that provides us with space and time for decision making on policy and the best ways we, as leaders, can support our staff, students and wider communities.
Funding has been a significant issue for the post-16 sector over the last five years, as it has been for education as a whole. I have really enjoyed seeing the influence that ASCL has had on this debate, particularly concerning fair funding, and I hold in high regard the work of Julia Harnden as our ASCL Funding Specialist. She does an outstanding job representing the profession at meetings with officials in the DfE.
Why did you decide to get into teaching/leadership?
I never wanted to do anything other than be a teacher and I knew that one day I wanted to run my own school. I attended St John's RC Comprehensive School in Bishop Auckland and was taught by really fantastic teachers who inspired me to want to be like them. My headteacher was Brian Jones and he told me that teaching was the best job in the world and he has been absolutely right.
How do you like to unwind?
I am a musician and a singer and I am a member of the BBC Symphony Chorus in London and really love being part of this choir. The highlight of our performing year is the annual BBC Proms season at the Royal Albert Hall and we sing the opening and closing night concerts, which are always fantastic. It is a very professional, highly skilled, semi-professional group (auditions are every three years) and being a member means that, for three hours, twice a week I have to turn my phone off, which is great!
What's your favourite book and your favourite film of all time?
I love a good crime novel and have been reading the Peter James's 'Dead' series for the last ten years or so – they are all set in Brighton and the characters are now, I feel, like extended family members! My favourite film is Out of Africa – the score and cinematography work so beautifully together.
Tell us an interesting fact about you
I was chair of the BBC Chorus for six years from 2011 to 2017 and during that time, I was fortunate enough to meet some of the world's greatest musicians – Bryn Terfel, Nicola Benedetti, Marin Alsop, Sir Andrew Davis and the fabulous American Soprano, Joyce DiDonato. At the 2012 Last Night of the Proms, a number of the Olympic gold medallists attended the performance and I was very fortunate to meet them all at the after-concert party, which was really inspiring.
What advice would you give to someone new to leadership?
Be a good listener and adhere to what my mam always taught me, "See all and say nothing" – there is always someone ready to mis-quote you.
http://www.leadermagazine.co.uk/articles/hitting_the_right_note/
Live Page Traffic Dashboard