Principal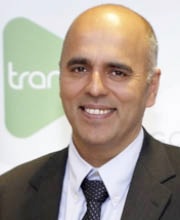 I was born in London and studied Electrical Engineering at the University of Bath. I joined Shipley College as Principal in July 2009 and have worked in education for over 20 years.
Before coming to the college in Saltaire, I worked at Leeds College of Technology. Previously, I worked as an Information Systems Project manager for NHS in Scotland and before that as an independent IT Consultant.
Outside of College is mainly about the family but I do love music and football.
Live Page Traffic Dashboard