Principal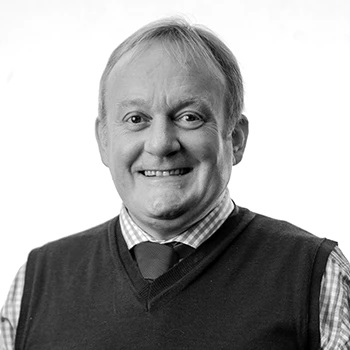 Mike James is Chief Executive of Cardiff and Vale College (CAVC) Group, the largest College group in Wales and in the top five in the UK with over 1,100 staff and circa 30,000 learners each year.
Starting in post in August 2011 as the first Chief Executive of Cardiff and Vale College, Mike set out a clear and simple vision to transform education and training across the Capital Region of Wales, establishing a focus on three key priorities of improving quality, creating sensible efficiency and driving commercial growth. Under his leadership the College has seen significant year-on-year increases across each of these priorities – with success rates soaring from 77% - 89% (FE) and hitting 95% (HE) and 87% (Work-Based Learning), one of the of the best records in the sector. Commercial growth has also increased annually with the College working with thousands of employers, opening successful retail outlets and working on projects internationally. This has seen Cardiff and Vale College grow to a leading educational business with a turnover of over £77m. During this time, CAVC has also won national awards covering these areas including the AoC Beacon Award for the Promotion and Delivery of Apprenticeships; Business Insider College of the Year for Business and Education Partnership and College of the Year from the National Centre for Diversity.
Mike's ambitious vision for ensuring sector leading education and training facilities across the Capital Region has also seen CAVC build a brand new award-winning £45m City Centre Campus; the establishment of the impressive Cardiff International Sports Campus as the dedicated home for CAVC Sport and the development of an innovative multi-million pound shared learning campus for a school and the College in one of the most deprived areas of the city.
Mike is an Engineer with over 22 years of experience in the FE sector, including holding senior posts in both City of Bristol and London College prior to CAVC. He lives in Raglan, Wales with his wife Julie, accompanied by Izzy and Alfie their two cats.
Live Page Traffic Dashboard