Principal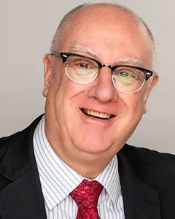 Malcolm joined the College in March 2018 and is the Principal and Chief Executive.
He reports to the Board of Governors and is responsible for the achievement of the college's strategic aims and objectives, and for ensuring that all students receive an outstanding learning experience to equip them with the skills they need to succeed in their future careers.
Malcolm has 25 years experience in the further education sector, most recently providing transition support at East Coast College. Prior to this, he was interim principal at Lowestoft College, and principal and chief executive at South Nottingham College and Central College Nottingham.
Malcolm is a member of the Institute for Turnaround and has an MBA and a degree in economics.
Live Page Traffic Dashboard