Principal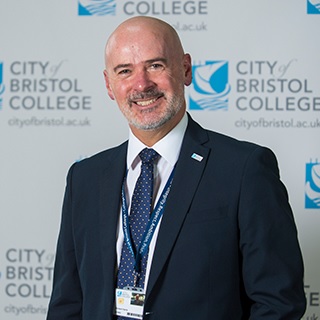 Richard joined City of Bristol College as Vice Principal Finance and Professional Services, with a remit of ensuring the effective and efficient operations of the College across Finance, Management Information Services, Estates and Infrastructure, and Marketing and Customer Services, as well as having a general responsibility for maintaining the College's ongoing financial sustainability.
Richard is an experienced finance professional and Fellow of the Chartered Institute of Public Finance Accountants, with a strong background in Further and Higher Education and a very clear belief in the value of education and the opportunities it can bring in terms of social mobility and widening participation.
Before joining City of Bristol College, he was Vice Principal at New College Swindon, where he developed and implemented a new strategy for partnership working, and before that was Director of Finance and Acting Chief Operating Officer at a small and specialist university, where he modernised the finance function and sourced significant extra funding for the university. Prior to this, Richard was a senior manager at the government body for funding Higher Education (HEFCE) and has also worked in local NHS Trusts, having started his career in the private sector with the Bank of Scotland and other financial institutions.
Born in Bristol, Richard has spent most of his life in the area and currently lives on the outskirts of the city with his wife, two children and his cat, Walt.
---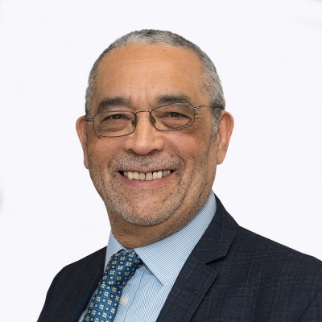 Brought up in Birmingham, Andy Forbes did his teacher training at Manchester University and began his career as a secondary school teacher of English and Drama, before making the transition to further education by joining Manchester College.
Until recently, he was the Principal of City & Islington College, which is a General FE College but also the largest A level provider in London. Previously, he was Principal of the College of Haringey, Enfield, and North East London, and before that, of Hertford Regional College. Prior to this, he was Vice Principal at Blackpool and the Fylde College, and before that, he was Director of Widening Participation at The Oldham College.
He has served as a school governor, Chair of a housing association, Chair of Oldham Race Equality Partnership, and specialist adviser to the Parliamentary Select Committee on Social Cohesion. His work with Oldham Housing Department won a National Training Award in 1996. He served for seven years as a member of the OCR Examinations Board Policy Committee, and is currently a Trustee of UCAS and Chair of the Board of UCAS Media Limited.
Andy has a degree in English, an MA from Cambridge University, and a PGCE and Diploma in Management Sciences from the University of Manchester.
Live Page Traffic Dashboard