Principal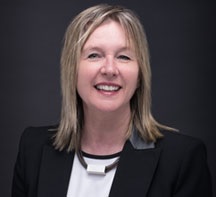 Having graduated in 1987 with a Bachelor of Education, Audrey moved to Bristol University to take up a two-year graduate assistant lecturer post, undertaking research within the field of sports psychology. Following this, she left the higher education sector and moved into private industry where she held a number of roles within the pharmaceutical and product design industries, specialising in marketing.
After seven years she returned to education, where most recently she led the West Region merger as principal of West College Scotland.
Audrey took up post as principal and chief executive of Edinburgh College on 3 September 2018.
Audrey is a member of the Scottish government's Enterprise and Skills Strategic Board, is vice chair of Colleges Scotland's College Principals' Group and was recently appointed a Fellow of the Royal Society of Edinburgh.
http://news.edinburghcollege.ac.uk/edinburgh-college-appoints-new-principal/
Live Page Traffic Dashboard