Principal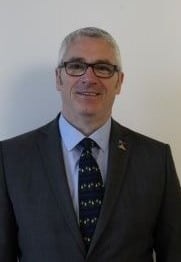 Derek's early working life began with 15 years' service in the Royal Air Force and as an avionics development engineer with Marconi Avionics. A graduate of the University of Stirling and the Open University, he began his 19 year career in further education as a Lecturer in engineering, progressing to Curriculum Manager, Head of Faculty and then Senior Management at Cumbernauld College and New College Lanarkshire.
Derek's life was changed by his first year in the classroom. A challenging year but one that ignited his passion for Learning & teaching and instilled a pride in an education sector which gives everyone a chance to change their lives.
Derek took up the role as Principal of Glasgow Kelvin College on 1 August 2019.
https://www.glasgowkelvin.ac.uk/new-college-principal-appointed-glasgow/
Live Page Traffic Dashboard