Principal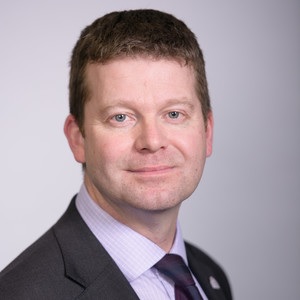 Jon Vincent is the Principal and Chief Executive of Glasgow Clyde College and he commenced this position in September 2017.
He has substantial experience of both further and higher education sectors having held a variety of teaching, management and leadership positions at colleges throughout the United Kingdom. Prior to commencing his current role, Jon was Principal and Chief Executive of Tyne Metropolitan College in the North East of England. At the time of appointment, Tyne Metropolitan was struggling with poor financial health, declining student recruitment and success rates. Under Jon's leadership, the College recovered its financial standing, student numbers grew and success rates dramatically improved, leading to highly complementary reports from both Ofsted and QAA. Over this period the College became one of the first in the UK to achieve the coveted STEM Assured and Investors in Innovation accreditations.
A qualified teacher, he initially taught sport studies/science before becoming involved in initial teacher training and quality management roles. Jon has held a variety of non-executive and trustee positions outside of the education sector including involvement with a family poverty charity and economic development organisations. He is currently the Chair of a large secondary school and a Fellow of the Institute of Knowledge Exchange.
Live Page Traffic Dashboard