Principal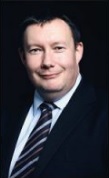 There is no biographical profile of the Principal on the College's website. This detail is from the 2017 section of the FE Week website.
---
Start date: November 2017
Previous job: Vice-principal for curriculum and quality, Gateway College
Interesting fact: James loves spicy food and grows a range of chillies to dry, cook with, and make into sauces.
Live Page Traffic Dashboard