Principal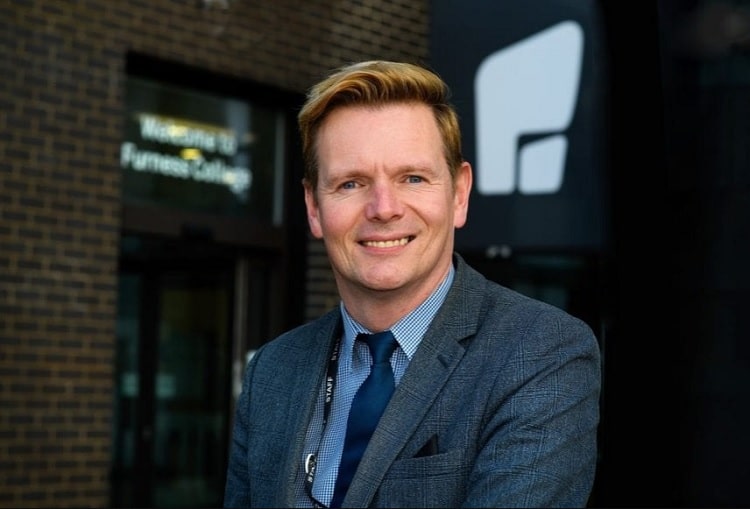 There is no biographical profile of the Principal on the College's website. This detail is from a 2020 news article.
---
The Principal and Chief Executive of Furness College has been appointed to a prestigious role with the University of Cumbria to help shape the future of education across the county.
Andrew Wren will take up a position as Professor of Practice in Collaborative Education Leadership. His appointment recognises his industry expertise and innovative leadership and will help to further strengthen seamless collaboration between the further education and higher education sectors.
Professors of Practice are experts in their field, recruited to enhance the curriculum, experience and environment provided for students and staff.
Andrew, who grew up in North Cumbria, took up his role as Principal and Chief Executive at Furness College in September 2015, joining from East Riding College where he was Vice Principal.
He holds a Postgraduate Certificate in Education from the University of Huddersfield and has a Postgraduate Diploma in Management with the Chartered Management Institute.
He is also a fellow of the Chartered Institution for Further Education, a board member of the Cumbria Local Enterprise Partnership (LEP), deputy chair of the board of St. Mary's Hospice in Ulverston and vice-chair of the governing body at his son's school.
During his first year in post in Barrow, he led the successful merger of Furness College and Barrow Sixth Form College, securing the breadth of post-16 education in Furness.
Andrew joins a growing number of professors of practice at the university who are sharing their expertise with staff, students and alumni.
https://www.furness.ac.uk/college-principal-appointed-as-professor-of-practice-in-collaborative-education-leadership/
Live Page Traffic Dashboard