Principal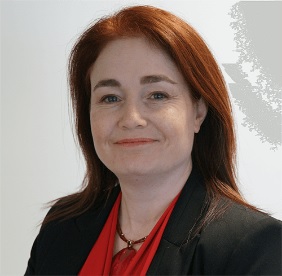 I grew up in Sheffield and have been teaching for twenty years and will always be a Lecturer at heart. I have a strong passion for Criminology and I still enjoy teaching alongside my busy Managerial role. I led a Grade One Public Services team at a college in South Yorkshire for many years. I then moved to a college in Derbyshire where I took a failing faculty and turned it to Outstanding within 18 months, winning a Beacon Award in the process.
Following on from that came my first Senior Management post as Assistant Principal for Curriculum and, in 2012, I was responsible for Chesterfield College winning an AoC Beacon Award for Innovation in Education. I then became Deputy Principal Curriculum & Quality for the Grimsby Institute Group in February 2013.
If you ask any of my current or former colleagues they would say I am mostly known for being very direct and using funny metaphors to make a point. I love my job. I think we have the best job in the world because we get to make a difference every single day that we come to work. We are the place of second chances, we are the incubators of the next great academics, entrepreneurs and workers. The truth is we change lives - what could be better than that?
I have two Black Belts, one in full contact kick boxing and one in semi contact kickboxing and a Purple Belt in Ju-Jitsu. I really miss martial arts, but don't have the time to practice any more. I also have two Masters Degrees in Criminal Justice and Education Leadership and really want to try and carve out some time over the next few years to finish my PhD.
I have written over 30 books and publications on a variety of subjects, but primarily in the field of Public Services and Security. In my spare time I love spending time with my three young children and am a massive Marvel superhero fan, a science fiction geek and I've been a World of Warcraft Guild Leader and gaming obsessive since the age of four.
Live Page Traffic Dashboard