Principal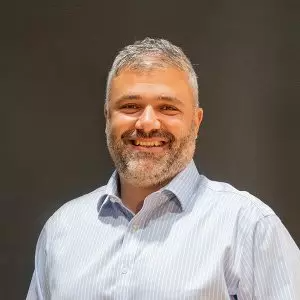 Yiannis Koursis is Principal and Chief Executive Officer at Barnsley College. He was appointed to the role in April 2019 following three years as Deputy Principal for Development. Yiannis has spent more than two decades in senior leadership roles both in the private sector and in Further Education colleges across the UK. Before entering further education, Yiannis had a substantial international career in the hospitality industry, running hotels for both small and large multinational companies. He is dedicated to supporting learners and colleagues in realising their potential and committed to strengthening links which enable the achievement of inclusive growth at Barnsley College, in the community and across the region.
He is member of the CBI Regional Council for Yorkshire and the Humber, member of the Towns and Cities Policy Group and the Skills Portfolio groups at the Association of Colleges. He is a Council member of the Barnsley and Rotherham Chamber of Commerce, and trustee of Wellspring Academy Trust.
He and wife Liz have two young children and in live in Leicestershire. Yiannis is also a keen scuba diver.
Live Page Traffic Dashboard