Principal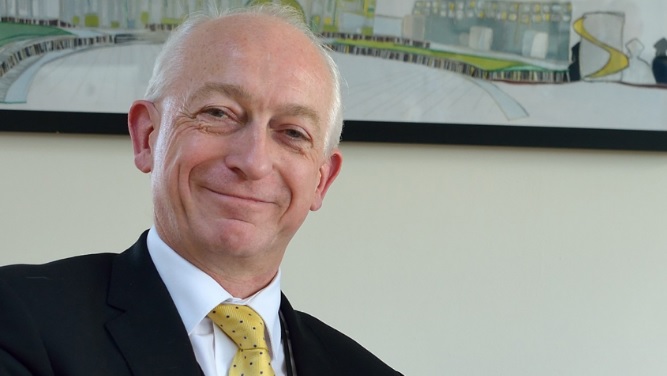 The portrait image is from the Times Educational Supplement's website.
---
Bill was appointed, as the permanent Principal of the College with effect from 13th February 2019, having acted as Interim Principal from 1st December 2017 to 12th February 2019.
Bill is a qualified marketer with over twenty five years' senior management experience in the education and business sectors. Bill was previously the Assistant Vice Chancellor (Development) and Deputy to the Vice Chancellor at the University of Bolton. This role is a senior post holder appointment with responsibility for institutional advancement, business development and enterprise, student recruitment and student employability business. He was previously a Company Director of an education and training consultancy and Director of Community Partnership Solutions, a business focussed on developing corporate social responsibility strategies for industry. This included a consultancy role as CEO of the Backstage Academy Ltd, a private training provider in the live events industry.
Prior experience as the Deputy Principal at one of the largest FE Colleges in the country (annual turnover circa £40m) including an extended period as the Acting Principal and accounting officer.
Prior to this, he lived and worked for seven years in Hong Kong in a senior role in the higher vocational education sector. This followed extensive experience lecturing in Asia and the Middle East. Before leaving the UK he worked as a Principal Lecturer at Leeds Metropolitan University in the Department of Hospitality and Tourism and was seconded to the University's newly-formed Business Development Centre.
Live Page Traffic Dashboard