Principal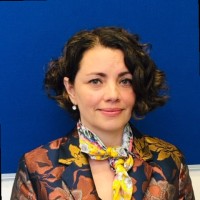 There is no biographical profile of the Head of Adult Learning on the College's website. This one is from Elena's LinkedIn Profile.
---
Inspiring and highly motivational manager with established track record of performance management and quality improvements. Elena has managed a wide range of curriculum areas and has a good overview of leadership and management, funding methodologies, and observation of teaching learning and assessment. She is passionate about high quality teaching and is committed to good continuing professional development. She focussed on quality and performance systems and improved specific areas deemed as needed improvement. She has an excellent understanding of data with highly developed analytical and evaluative skills.
Remit areas: Ofsted nominee, Designated Safeguarding Person, Learners with Learning Difficulties and Disabilities (LLDD), English, Maths, GCSEs and English for Speakers of Others Languages (ESOL).
Live Page Traffic Dashboard