Principal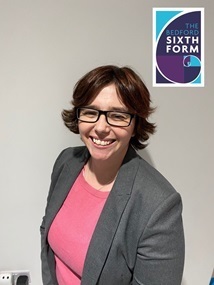 There is no biographical profile of the Principal on the College's website yet. This detail is from the 2021 appointment article.
---
New Head Helen is a champion of people progressing on to degrees, something which young people may have to embrace in the fast-changing employment environments ahead.
She has four degrees in: Psychology, Law, Teaching and an MA in Educational Leadership.
"I am passionate about learning and believe all people should be given the chance to achieve their potential. The Bedford Sixth Form is great starting place for those aged 16+ on that journey towards the university, or employment, of their choice and to encourage them in the belief that continuing professional development is a positive pathway," said Helen.
Previously employed at the Melton Vale Sixth Form, Brooke House College and Cardinal Wiseman School, Helen has a combination of independent school and 16+ specialist expertise.
https://www.bedfordsixthform.ac.uk/news/2021/january/helen-is-new-head
Live Page Traffic Dashboard