Principal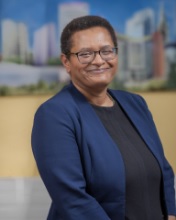 I have been a senior leader in the FE sector since 2009. Up until this post, my experience has been in London and I am very pleased to be back in Birmingham. Before entering FE, my first career was in the NHS as a medical secretary, before going on to university as a mature student. In both instances, FE was the vehicle that gave me the confidence to take my career forward and in a different direction. I believe firmly in the FE sector and how the work we do really helps people progress throughout their lives. So, when I had the choice to go into secondary education or FE at the end of my teacher training – it really was a natural step to join a college. I taught computing in the 90s and early part of this century, having completed an MSc in Artificial Intelligence. I have the upmost respect for our teaching profession, so if anyone asked me now could I teach computing or AI it would be a resounding no!
---
Previous Principals/CEOs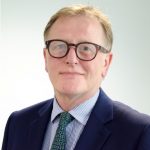 I have been Principal at BMet since October 2018. I have held senior leadership roles, including Principalship, in FE colleges in Wolverhampton, Solihull and Surrey. I began my FE teaching career in Essex, teaching English, film and media studies.
My favourite job without a doubt has been leading the team at BMet and working at the heart of my home town for forty years, the incomparable Birmingham. My most famous student is Denise Lewis OBE Olympic gold medal heptathlete to whom I taught A level English in the 1990s at Wolverhampton College, though all my former students are famous in their own ways.
Live Page Traffic Dashboard