Principal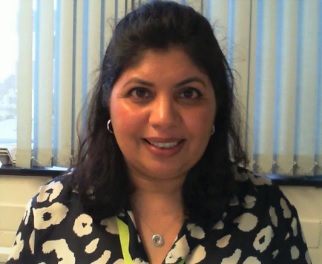 Dipa started her career in adult education nearly 25 years ago, when she joined Croydon Adult Learning and Training's ESOL department as the Office Manager. Her first impression was one of admiration for all the adult learners who despite all odds were attending lessons to revisit their learning. The admiration over the years has not dulled, in fact, now she openly says that she is in awe of all the learners who are coming through our doors either to improve their life chances or to try something new. Whilst at CALAT, Dipa decided that she could only influence change in the classroom with first-hand experience of it and so completed a PGCE from Canterbury Christchurch University, through Sutton College.
She carried on with her day job, teaching functional maths in the evenings and at weekends.
After CALAT, Dipa moved to Westminster Adult Education Service as the Assistant Principal and then on to Sutton College as the Principal in January 2018.
She was nominated for an OBE in 2020 by colleagues from HOLEX, the lead professional body for Adult Community Education and Learning who represent a network of 130+ adult and community learning providers in the UK.
Dipa was born in India and moved to UK when she got married. She completed her Masters and her post graduate teaching qualification as an adult learner and values the importance of education irrespective of someone's age. Outside of work, her husband and three grown up children keep her busy.
Live Page Traffic Dashboard