Principal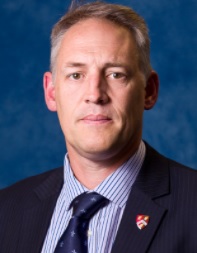 There is no biographical profile of the Principal on the College's website. This one is from the North Essex Multi-Academy Trust.
---
Rob has been Headteacher at The Ramsey Academy since September 2014.
He has over 30 years teaching experience and held various roles on Senior Leadership Teams in schools for 20 years. He has worked in a variety of education institutions, including a selective grammar school, sixth form college and a number of secondary schools. He is a Local Leader of Education and an Ofsted Inspector for primary and secondary provision.
Rob has extensive experience in the roles of Chair of Examiners and Chief Examiner for A Level Physical Education for a major examination board. This includes constructing and writing specifications, writing and reviewing examination papers and standardising Senior Examiners. He has also co-authored a number of textbooks, developed CPD materials and delivered professional development courses in the UK and abroad.
Live Page Traffic Dashboard