Principal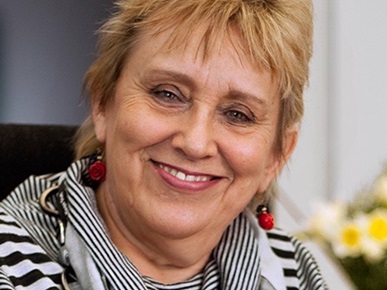 There is no biographical profile of the Principal on the College's website. This detail is from the 2019 appointment article.
---
Penny is an experienced further education senior postholder with specialist expertise serving in the capacity of interim Principal.
In 2006 she was appointed Principal of South Kent College.
In 2011 she became Interim Principal at Great Yarmouth College where, in three and a half years, the college moved from a grade four 'inadequate' Ofsted rating and financial weakness to a grade two 'good' college with good financial health.
In January 2015, Penny became interim Principal at Waltham Forest College in Walthamstow, London, moving the college to good financial health and quality.
From November 2018 to May 2019 she served as interim Principal at City College Plymouth in order to support its return to stability.
Penny started her working career in the NHS, where she spent ten years combining high-level management roles with bringing up her young children. She has commercial experience in turning around failed business and her career has encompassed college teaching and curriculum management. In 2001 Penny became an Ofsted inspector.
https://www.highbury.ac.uk/news-and-events/2019/12/03/09/48/college-appoints-interim-principal-and-ceo/
Live Page Traffic Dashboard