Principal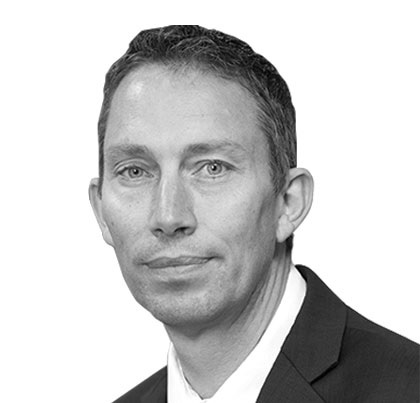 As EKC Group's Chief Executive Officer, Graham leads the EKC Group at a strategic level. Acting as the senior leader in the organisation, Graham is accountable for all elements of the Group's performance and services across East Kent.
He took on the role following the successful merger between Canterbury College and East Kent College which resulted in the creation of the EKC Group. In his previous role as Principal shared between the two colleges, he managed to deliver significantly enhanced efficiency while improving outcomes. His work saw Canterbury College achieve an Ofsted 'Good' grading for the first time in more than a decade, while at the same time maintaining East Kent College's Ofsted 'Good' with a number of Outstanding features.
He has recently been appointed to the Department for Education's Principals' Reference Group, as well as becoming a National Leader for Further Education. These prestigious leadership roles have been created by government to help inform national policy around further education, and help colleges which are struggling.
He began his career in further education when he joined South Kent College as its Sports and Recreation Manager after graduating with a degree in Mathematics and Accounting from the University of Kent in 1993. Progressing rapidly, Graham took his first leadership role as the Head of Mathematics at the College successfully leading it from an unsatisfactory OfSTED grade. This led to him being appointed to the Head of Academic Studies role in 2000 where the College achieved a 100% A level pass rate and were placed 2nd in England for value added on A level programmes.
In 2002 Graham Razey was appointed to the role of Director of Business, Creative and Sixth Form Studies and then as Assistant Principal in 2004. A successful OfSTED inspection in that year marked a successful recovery for the College.
In April 2006 Graham joined East Surrey College and held the post of Vice Principal Finance and Resources for sixteen months. His work ensured the College swiftly recovered from a deficit position, achieved Action for Business Colleges accreditation and submitted an Application in Principle for a new campus in Redhill.
In August 2007 he joined Hastings College and undertook the role of Deputy Principal Curriculum until April 2010. During this time, he established Academy 6, a new energy centre and was part of the team who oversaw the development of two new campuses at Station Plaza and Ore Valley.
In April 2010 Graham was appointed as Principal and Chief Executive of the former Thanet College. He led the College's rebrand to East Kent College, growing its prominence throughout the county and developing its performance. He has also served on the education board of the Institute of Financial Services as the Further Education representative and as a school governor.
He lives in Maidstone with his wife, Shireen and his son Charlie. A keen sportsman, Graham plays cricket in the Kent League for Offham CC and recently completed the London Marathon to raise money for the Teenage Cancer Trust after the loss of one of his students to the illness. He received an OBE in the 2020 New Year's Honours for his services to education.
Live Page Traffic Dashboard